Accepting walk-ins for permanent jewelry at our new storefront! 
Celebrate a milestone, twin with your BFF, or just treat yourself to our new luxury permanent jewelry experience! Effortlessly accessorize while tailoring to the most sensitive of skins. Leave your jewelry on and don't stress about it - our pieces are minimal but durable!
Book a Private Party at our Storefront for parties of 10 or more!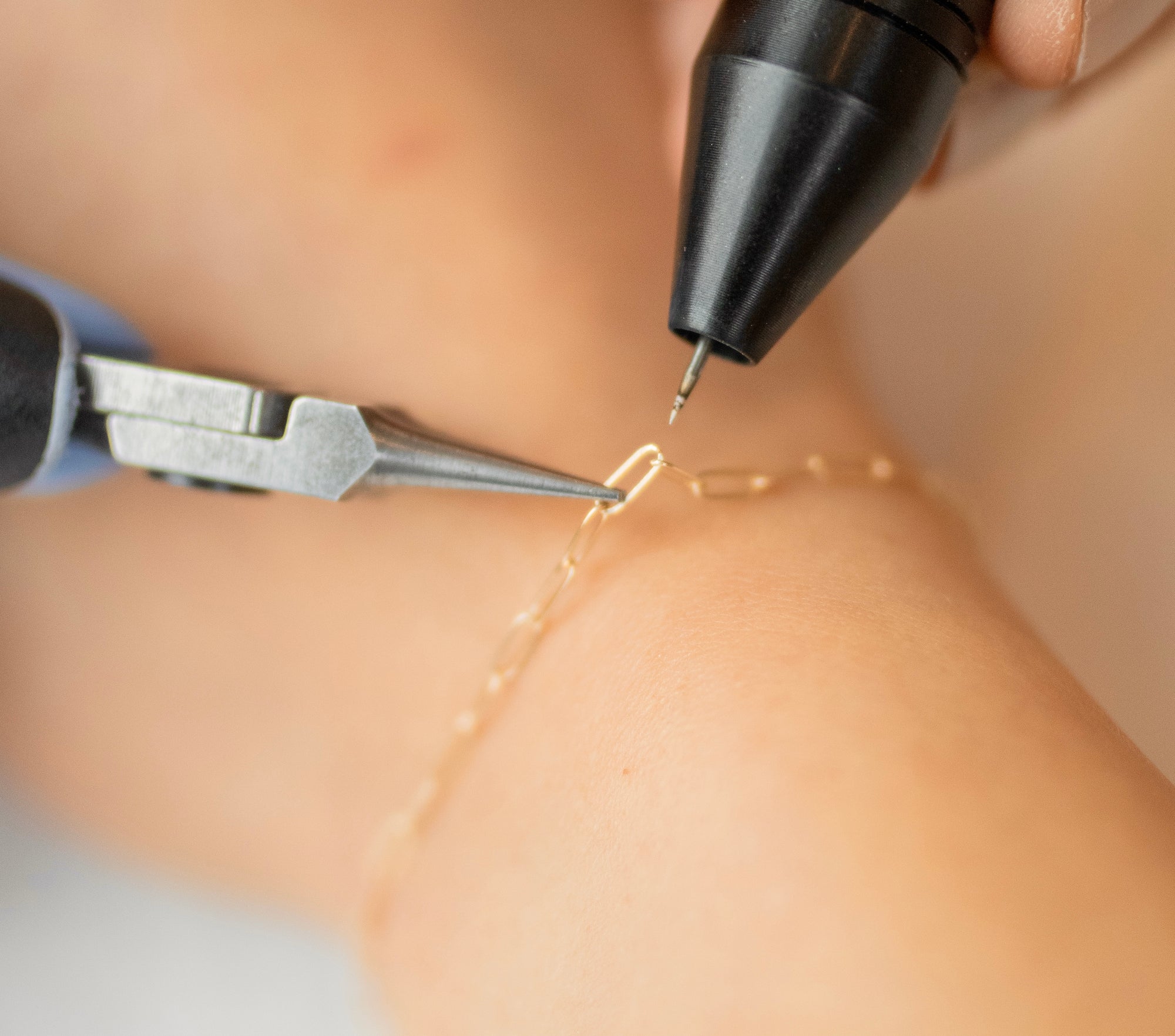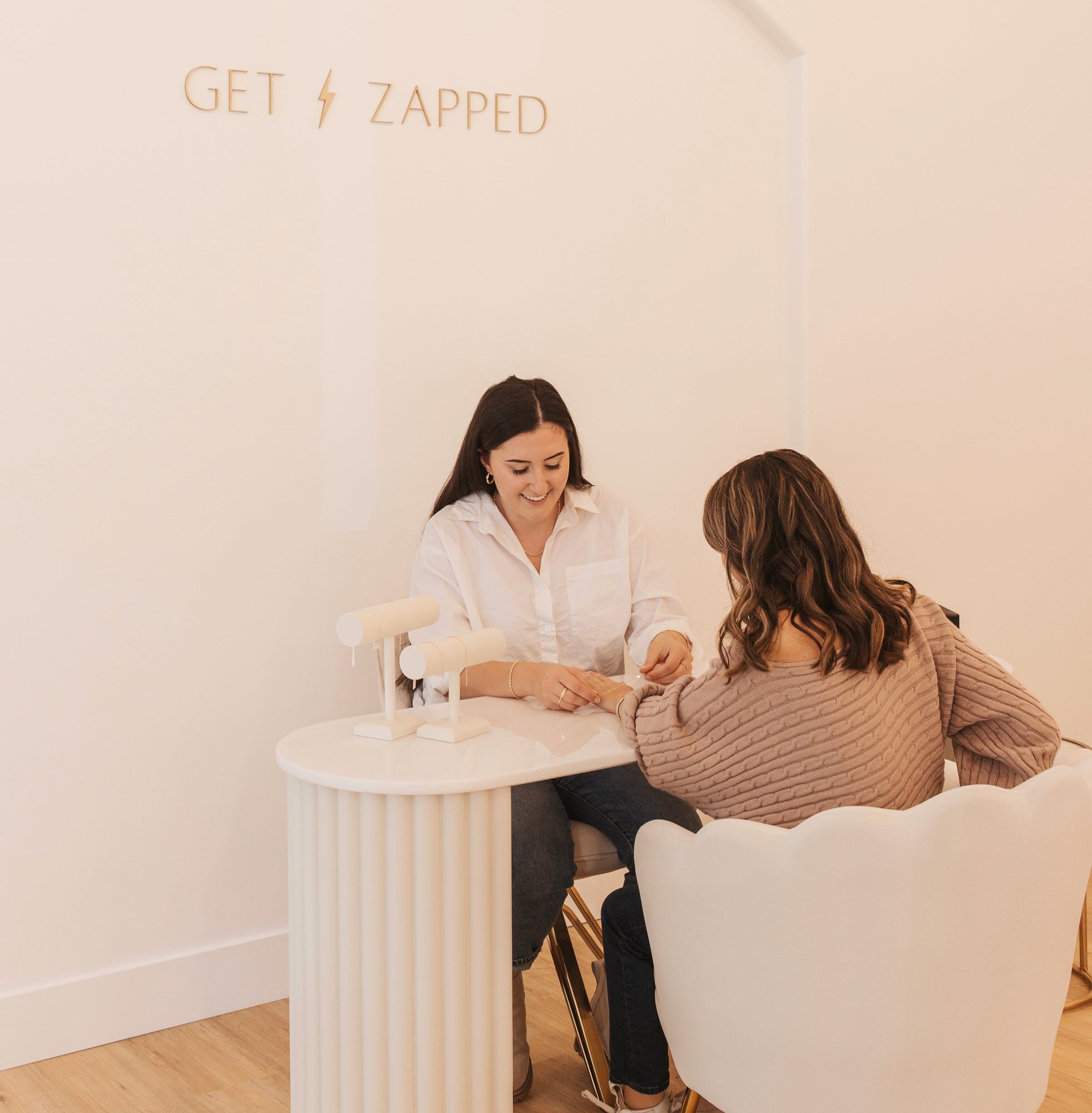 Come to our storefront located at 240 Center St. Healdsburg CA. Walk-ins are available and no appt is necessary. For Private in-store events for parties of 10 or more please fill out our request form.
Pick your favorite chain(s)

It's then custom fitted to your wrist or ankle with a temporary clasp to test out the size. *Once the chain is cut it's final sale so make sure you are 100% sure! 

After the chain is cut it's then welded together! A completely painless process, the hardest part will be deciding between the different chain styles.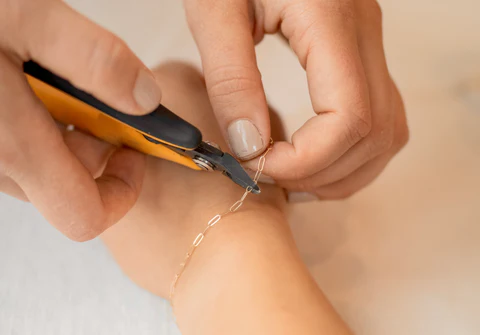 What if I want to take it off?
Simply cut the chain with scissors to take it off. Make sure to cut the chain where it was originally welded together. You can bring it back to us at our storefront and we will add a clasp and ring for a $25 service fee. 
We offer bracelets, anklets, rings, and necklaces. Depending on which piece, it ranges from $65 up to $350. Pricing varies due to selected chain style, location, and metal choice.
Our permanent jewelry is available in 14K Gold Filled, 14K Solid Gold and Sterling Silver.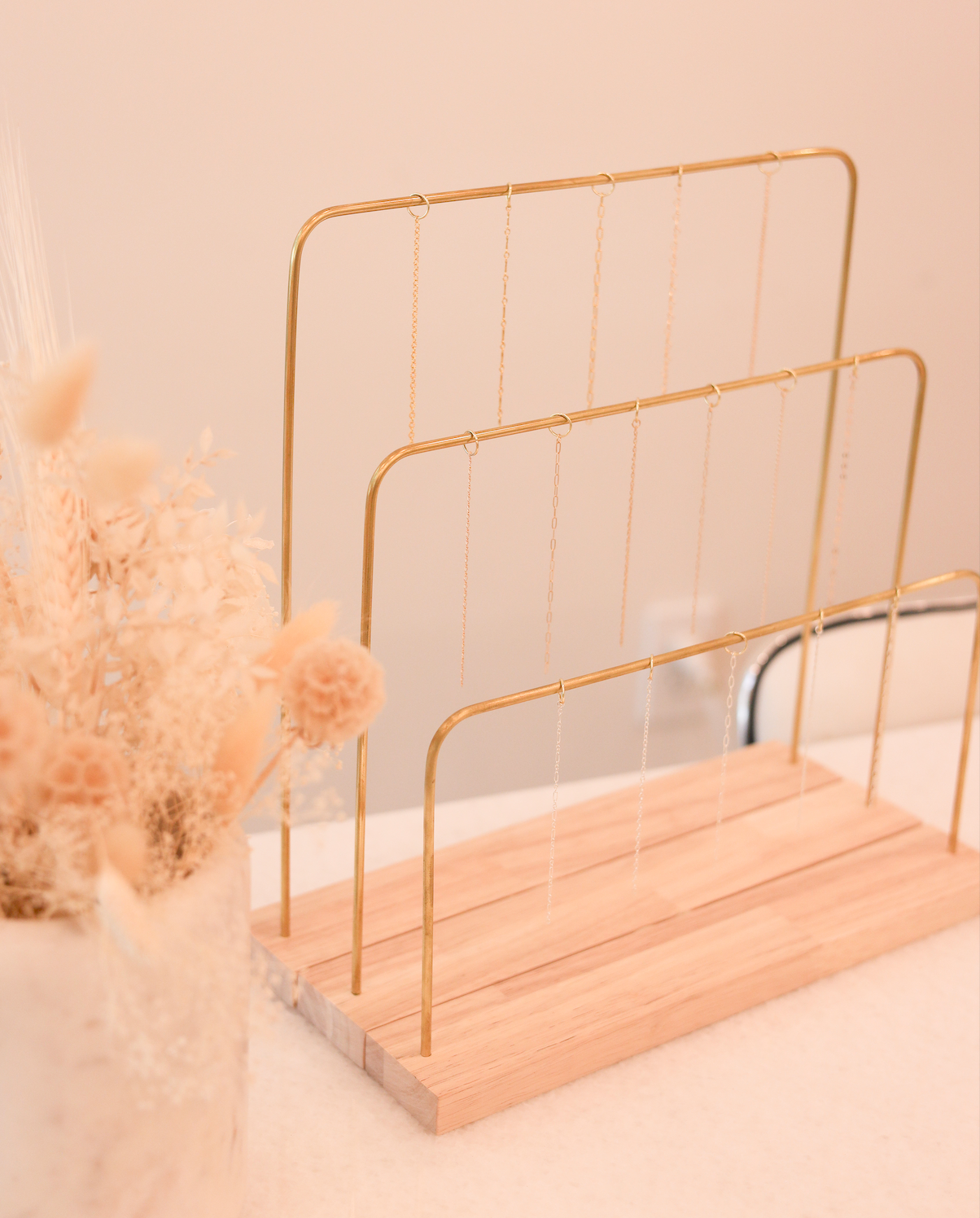 We offer over 15 styles of chains! Come find your favorite in-store.